Have an idea for a Numinous Presents event or would like Ruby to come speak at yours? Send us an email at info@the-numinous.com
SUNDAY APRIL 30 :: Join Ruby and Transformational Coach Sah D'Simone for DHARMA SCHOOL: a deep dive into discovering your Life Purpose and doing work that's for the greater good. More info + sign-up here.
>>>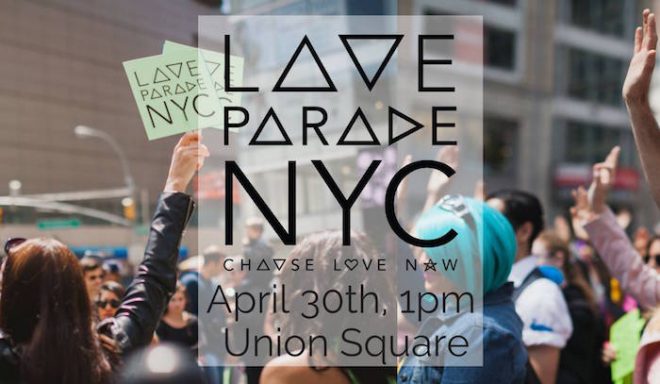 SUNDAY APRIL 30: Love Parade NYC is a march for unity and evolution! – a demonstration of positivity and connection. The Love Parade combines random acts of kindness with activism. And Ruby will be speaking LIVE on stage at the kick-off rally at 2.30pm! Get more info here.
>>>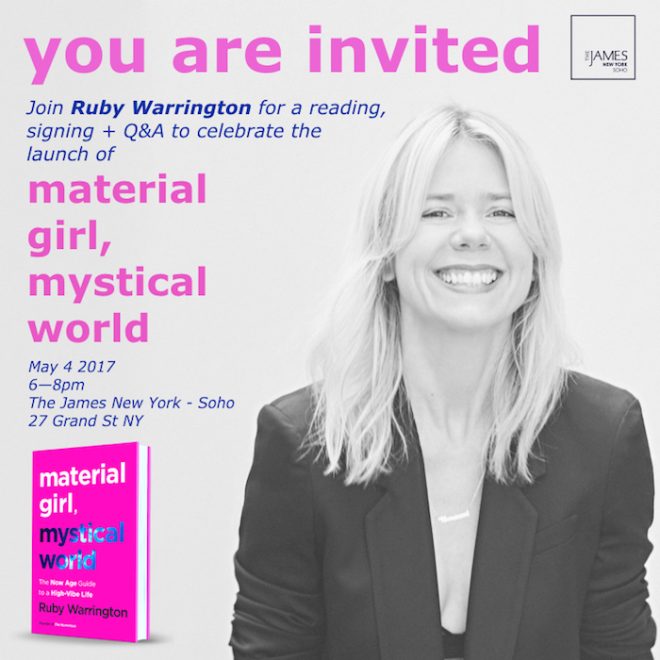 THURSDAY MAY 4: Ruby's book is finally available and you're all invited to celebrate! At the launch event at The James New York – Soho, Ruby will be reading a few excerpts followed by a Q&A facilitated by Sarah Kennedy of the NY Observer. We'll have mini astro readings from Mojave Rising, fab refreshments, and you'll be able to get your own copy signed by Ruby herself. RSVP to: lisa@the-numinous.com
>>>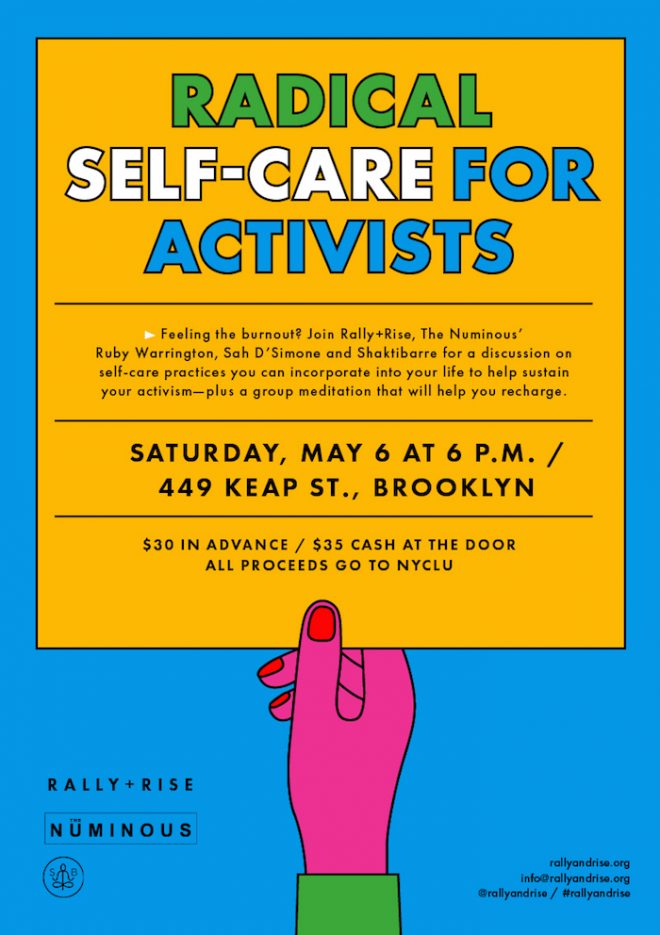 SATURDAY MAY 6: An evening of Radical Self-Care for Activists with Rally + Rise. All info on the flier (above). For anybody feeling the activist burn-out, this event will offer tips and advice for developing spiritual resilience and maintaining passion in the face of adversity. Sign up here.
>>>
Moon Club is a monthly membership program from The Numinous + Alexandra Roxo. Click here to sign up and join our community of cosmic crusaders!