Please follow us on Instagram and Facebook for further details on all events listed here. 
>>>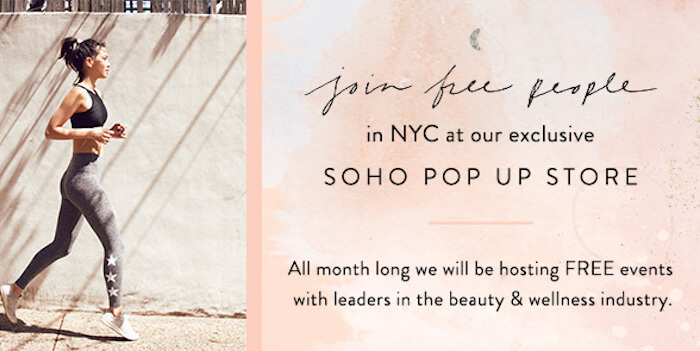 JULY 6: Full Moon workshop with book reading + signing at the Free People Movement pop-up. Channel the energy of the Capricorn Full Moon with a ritual + workshop to shine a light on your Soul Purpose and ignite the life of your dreams. 6—8pm, Free People, 9 Spring Street New York, NY 10012. Free admission—sign-up HERE.
>>>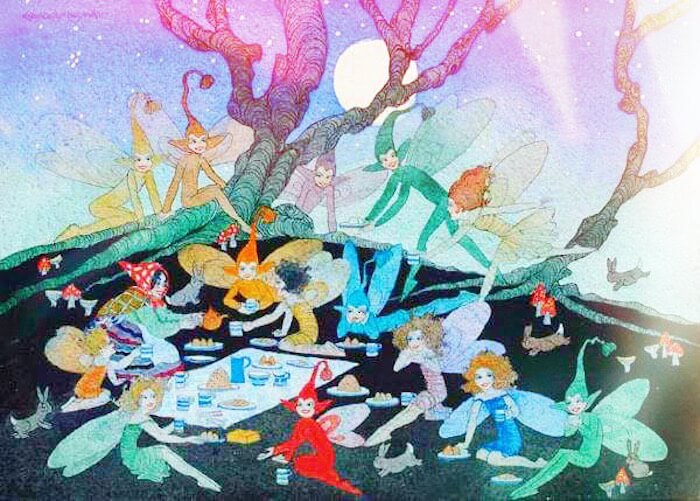 JULY 8: Join us for a whole day of high vibes with our inaugural SUMMER FAIRY SOCIAL! Featuring: Laughs & Crafts (morning crafting session); Fairy Tea & Toast; Kundalini Disco; watercolor workshop to Paint Your Fairy Selfie; and Story Time with Ruby Warrington. Full + half day passes available. Click HERE for more info + sign-up. 10am—5pm, Space 98, 98 N 6th St, Brooklyn, NY 11249.
>>>
JULY 12: Ruby will be at the Maha Rose Center For The Healing Arts with High On My Own Supply, a talk and workshop to re-think your relationship to alcohol as it relates to your spiritual path. With book reading + signing and copies of Material Girl, Mystical World for sale at a discounted price with ticket purchase.More info + signup HERE. $30, 7.30—9.30pm, Maha Rose, 97 Green St, Brooklyn.
>>>
JULY 21—23: So excited to be hosting our second summer retreat with Maha Rose North! Join Ruby and her Moon Club co-founder and Holy F*ck author Alexandra Roxo for a weekend of astrology, ritual, deep healing and magical self-care. Multiple pricing options are available. Get all the details and sign up here.
>>>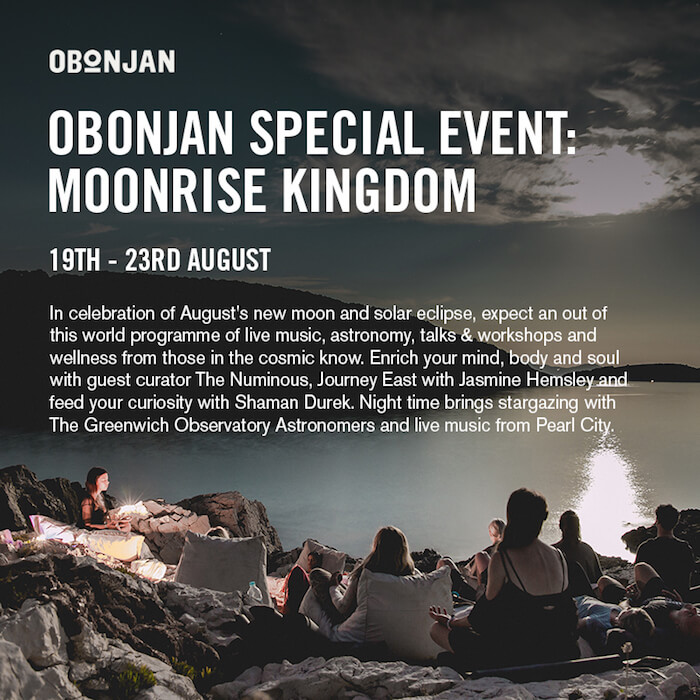 AUGUST 19—23: Join Ruby for a series of Numinous workshops as part of Moonrise Kingdom, a week of hedonism and high-vibes at the OBONJAN island festival in Croatia. Discover more and sign-up at Obonjan-island.com
Have an idea for a Numinous Presents event or would like Ruby to come speak at yours? Send us an email at info@the-numinous.com.