In need of some genuine connection and heartfelt cheer to see out the year? Kara Erickson has some tips for how to host a high-vibe holiday party…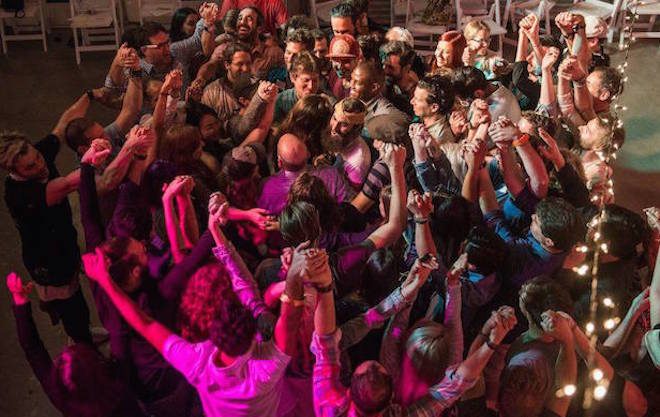 The holiday season can sometimes feel anything but mystical. With overwhelming to-do-lists and amped-up emotions brought on by hosting loved ones in our space, we can quickly lose our cosmic cool. Thankfully, Kara Erickson of Integral Fitness, the host of the Conscious Family Dinner, has come to the rescue with sparkling strategies guaranteed to raise the vibrations of your holiday happening.
As we send out our invites this year, Kara encourages us to close our eyes, take a deep breath, and remind ourselves that when we hold space for loving community during this time when it's most needed, we're always serving a higher purpose. Focus on creating an event that is interactive and fun, and then allow the universe to guide you in bringing it all together intuitively!
Below are 10 sure-fire ways to create a high-vibe holiday party for everyone involved: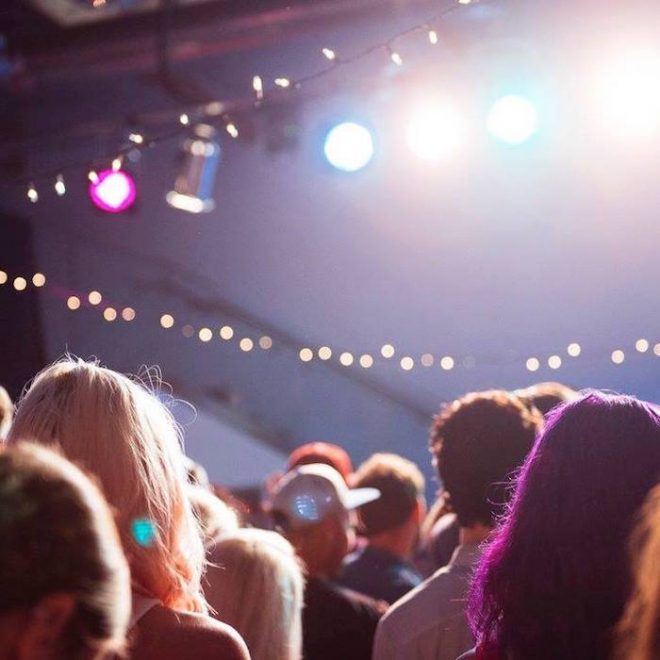 1) CENTER – Clear the Space
Before your guests arrive, smudge it out with white sage or palo santo to set the stage for a harmonious and peace-filled evening.
2) CREATE – Set Intentions 
Create an intention station with markers, paper, a basket, and a list of prompts to help you and your guests establish mantras that you can share and return to throughout the evening.  Your prompts can be super simple questions that remind everyone that just being here is more than enough. You might start with "what would you like to bring into the space this evening?" or "how would you like to feel this holiday season?"
3) RELAX – Incorporate Crystals
Crystals are both gorgeously festive décor pieces and conscious channels for relaxed, clear party energy. Try selenite crystal to dispel negative or anxious vibes, and clear quartz clusters to radiate pure light and love.
4) SPEAK – Support & Promote Sustainability
Take the extra time and care to seek out party products made by companies who follow sustainable, ethical practices. As guests compliment your spread, you'll be spreading the word about giving back on a local and global scale.
5) FEAST – Go Plant-Based
Create dishes for your gathering with a plant-based focus, and use dairy-free and gluten-free alternatives that will both save you from cooking extra sides for guests with dietary restrictions, and will keep guts happy and minds clear. Bonus points for using local and organic produce! Check out this delicious shroom and shaved asparagus pizza and vital veggie bowl for starters.
6) INFUSE – Stir Up Mind-bending Cocktails
Whether you're serving up spirits or keeping things alcohol-free, infusing your beverages with potent healing tonics, syrups, and bitters raises the bar on the usual bubbly.  Sample options at Dram Apothecary and Anima Mundi Herbals as you dream up imaginative elixirs.
7) PLAY – Be Childlike
Let's face it; the holidays can bring up emotions and memories that sometimes feel less than festive. Encourage guests to let loose and unleash their inner kid with creative, interactive activities that release stuck energy. Try Mandala drawing and coloring or the meditative energy of mindful dance, and then let your mind run wild!
8) MOVE – Create a Feel Good Playlist
The right tunes can instantly alter the mood of any space, so use this simple strategy to your advantage. Sample ambient, spirit-lifting Binaural beats or take requests from your guests and make a collaborative playlist.
9) EXPRESS – Encourage Authenticity
Nothing is more high-vibe than allowing everyone to be comfortable in their own skin, including yourself.  Lead by example and show up for the evening in your true colors, both fashion and energy-wise, and your guests will follow suit. From a Soul Train-style dance party to group storytelling, make space for self-expressive activities that allow everyone to shine for exactly who they are.
10) CONNECT – Lead a Prayer of Gratitude
Bring your guests together through the sacred, shared practice of prayer, no matter what form this takes, and you'll instantly feel the collective frequency rise. Yogi Bhajan's prayer for peace and gratitude is highly recommended.
Let the good vibes roll!
For more on having a high-vibe holiday party, the next Club SÖDA NYC event in NYC on December 1 is themed "How To Do the Holidays Without The Hangovers". Read more and get your tickets here.
Kara Erickson is a dreamer, writer, creator, ethical collaborator, and conscious event planner who is spearheading Integral Fitness' first Conscious Family Dinner in NYC this coming Friday, December 2 2016. And Numinous readers get a 20% discount on tickets! Click here to register and use the code NUMINOUS to claim your discount.