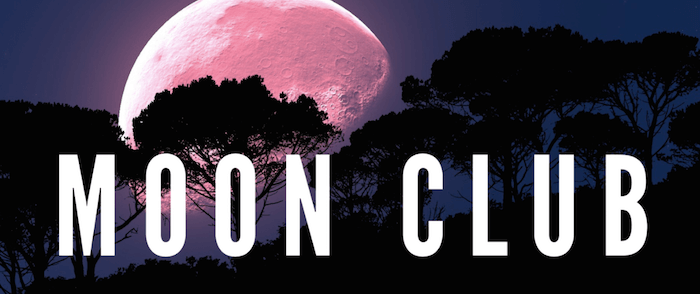 WHAT IS MOON CLUB?
Moon Club is a monthly membership and LIVE coaching program. Our unique combo of astrology, community and spiritual activism will help you work with each moon phase to co-create a life filled with passion, purpose, and pleasure!
Led by Numinous Founder Ruby Warrington and Holy F*ck author and coach Alexandra Roxo, Moon Club members get WEEKLY live online coaching on work, sex, relationships, wellness, and spiritual activism. As well as all kinds of magical extras.
This community is for everyone, regardless of race, gender, location or level of astro know-how. Our mission is to harness power of the Internet to CONNECT the humans behind the social media handles, and INSPIRE a new generation of change-making cosmic crusaders.
***
SO WHAT DO YOU GET?!
– Monthly MOON MISSION WORKBOOK delivered to your inbox as a printable PDF. Including: month ahead moon phase astrology, with coaching exercises, space to process, and a unique monthly Moon Mission for each sign. Get a sample PDF here.
– LIVE monthly online NEW MOON RITUAL. Astro weather forecast + ritual guided intention-setting journey with live Q&A.
– LIVE monthly MOON MYSTIC Q&A with one of our favorite entrepreneurs, activists or social media influencers. Check out our amazing interview with Danielle LaPorte!
– LIVE monthly FULL MOON COACHING SALON when we meet to share our stories and you can submit your questions for in-person coaching on live video!
– Access to a private interactive MOON CLUB FACEBOOK GROUP where you can submit your input on our Moon Saloon topics, post your progress with your Moon Mission, and more.
– Personal name-checks on our social media channels, and a chance for you and your work to be featured in a regular MOONERS & SHAKERS feature on The-Numinous.com.
– $1 per month from your subscription goes to a fund to provide scholarships and further aid. Full details TBA.
Ready to sign up? Moon Club costs just $33 per month (or $300 per year). Click here to join our global tribe!