Please follow us on Instagram and Facebook for further details on all events listed here.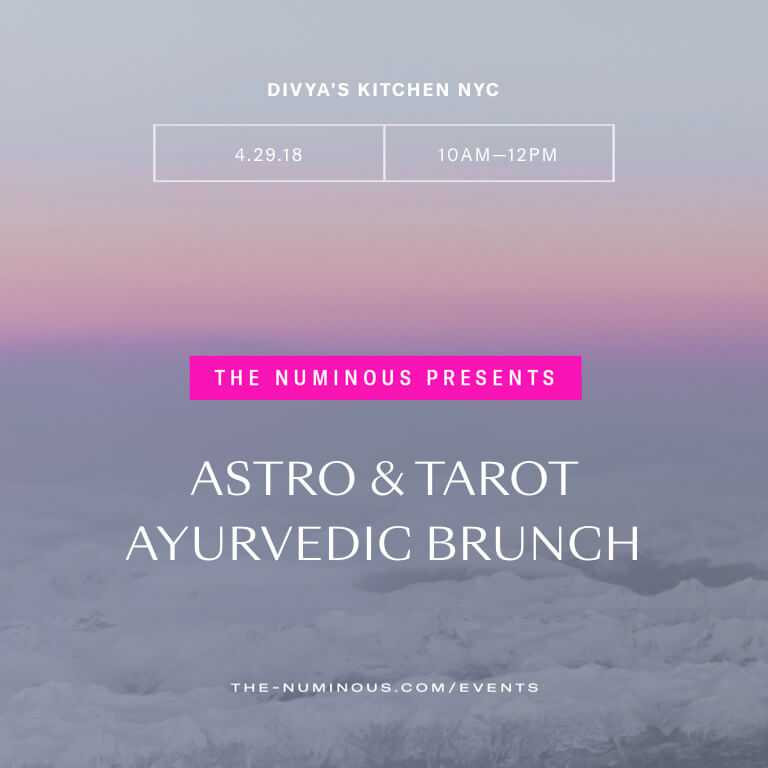 APRIL 29 2018: Join Numinous Assistant Editor Bess Matassa for a dive into the cosmos, complete with delicious Ayurvedic eats! For our first installment of this monthly celestial salon, we'll explore love & desire through our Venus signs, and the Tarot's Queen cards. You'll get personal insights into your astrological birth chart's relationship "code," connect with your patron saint of pleasure, receive an individualized mini Tarot reading, and enjoy a luscious brunch designed for elemental alignment. 10AM-12PM, Divya's Kitchen, 25 1st Ave, NYC. Click HERE for more details + to reserve your spot.
>>>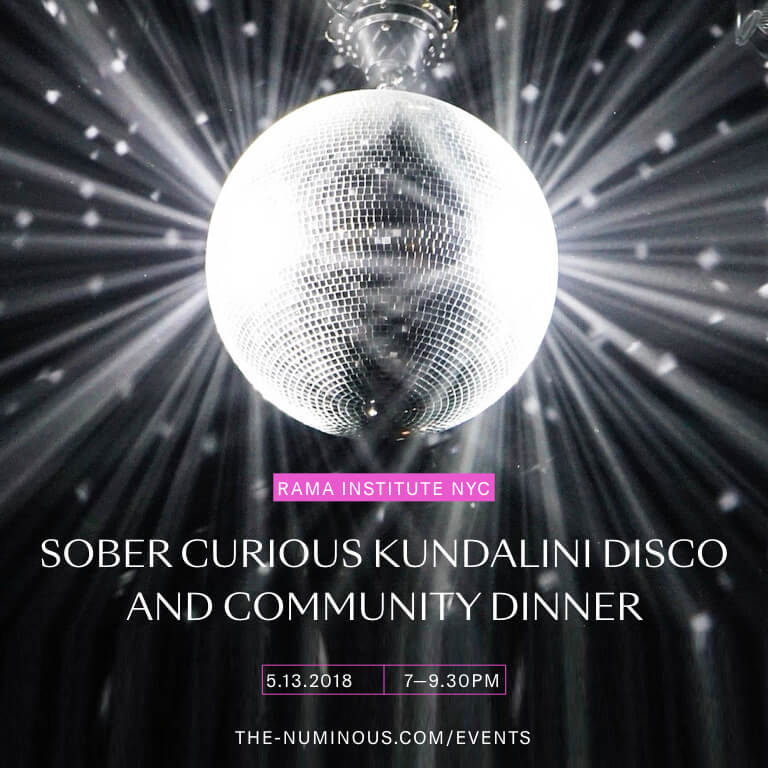 MAY 13 2018: Kicking off with a body-rocking kundalini kriya from DJ Amy K, we'll finish fully warmed up for an evening of dancing, laughter, food and fun! The first in a SÖBER Curious series of workshops and meet-ups, this event is for those investigating a more sober social life and looking to connect with likeminded individuals seeking real connections without booze. 7-9.30pm, RaMa Institute NYC. Tickets HERE—price include community dinner.
>>>
JULY 5—8 2018: It's our only retreat this year! Join Numinous Founder Ruby, with Alexandra Roxo and Amy K for a long weekend of deep soul excavation, healing, empowerment, and transformational work. With a unique blend of astrology, ritual, embodiment practice, and storytelling, this program includes carefully sequenced sessions to help you tap into your purpose, identify and move past any blocks that are holding you back, and craft your highest intentions for the journey ahead. July 5—8 2018, Kripalu Center for Yoga and Health. Click HERE for full program + pricing options.
>>>
Have an idea for a Numinous Presents event or would like Ruby to come speak at yours? Send us an email at info@the-numinous.com.